McCreary County
Economic development is key to moving southern and eastern Kentucky forward and that is why Rogers helped bring jobs to McCreary County by supporting the location of a federal prison in the Big South Fork region. This facility is moving McCreary County forward by creating good-paying jobs and boosting the local economy.

Kentucky's fifth district has a reputation for a strong, vibrant workforce, low energy costs, and a meaningful quality of life. For decades, Rogers has endeavored to open up McCreary County and the entire region to federal business and service opportunities, chiefly through coordination with the non-profit, Southeast Kentucky Economic Development Corporation. These efforts have resulted in successfully attracting forward-leaning companies like Outdoor Venture Corporation to establish and grow operations in Stearns.

Bringing tourism to the region is another important way to boost economic development and create jobs. Toward that effort, Rogers secured funding for the Big South Fork Scenic Railway Project and the Big South Fork National River and Recreation Area so that families and tourists could learn about the rich, local heritage, witness the beauty of the area, and preserve the history of this region for generations to come.

UNITE Coalition

Champions UNITE McCreary County Coalition
Dawn Lang – dlang@centertech.com, 606-330-1420 (work), 606-224-4556 (cell)

Coalition Meetings
Noon on the 3rd Thursday of each month in the conference room at Somerset Community College's McCreary Center, Building One, 250 College Street, Whitley City.

McCreary County UNITE
Programs and Initiatives
The Champions/UNITE for a Drug Free McCreary County currently offers the following initiatives: Court Watch programs, UNITE Pill Dragon, tobacco education, Meth Watch, pre-school anti-drug programs, after school programs, media campaigns (alcohol, prescription drugs, tobacco), treatment referrals and teen coalitions.
The Lord's Gym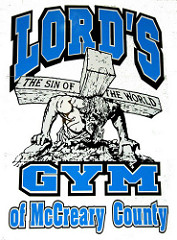 One of the strengths of the McCreary Coalition is its ability to provide activities for its youth at The Lord's Gym Sports Outreach Center. Open four days a week, the facility is averaging 125 youth attending each day. The gym offers basketball programs, a baseball pitching machine, weight room, video gaming stations, computer homework/tutoring lab, a music lab with guitars, piano and drums, and self-defense classes.
Prayer Gathering
Every Saturday from 8 a.m. to 11 a.m. community members come together for prayer and discussion at The Gathering Place in Whitley City. Drug abuse is everybody's problem and it is time to do something about it. Come together McCreary County and see the power of prayer.


McCreary County PRIDE

Deputy Judge-Executive Andrew Powell, McCreary County PRIDE Coordinator

McCreary County PRIDE Accomplishments
Homes Affected by Waste Water Treatment Programs
205 homes in McCreary County have received funding from the Homeowner Septic System Program
235 homes in McCreary County have been affected by the Wastewater Construction Projects
123 homes in McCreary County have been affected by the Corps of Engineers Projects
Cleanup Summary
Following is a summary of cleanup totals for McCreary County:
2 streams/lakes/rivers cleaned
51 dumps eliminated
314 roadways cleaned
772 miles of roadway cleaned
9,294 individual appliances and 345 tons of appliances collected
28,015 tires collected
12,121 bags of trash, 2,061 tons of trash and 4,592 cubic yards of trash collected
8,118 volunteers have contributed 15,873 volunteer hours
20 bags of recyclables collected
December
2021
October
2019
April
2019
October
2018
September
2017
August
2017
April
2017