EKY Flood Relief
EKY Flood Relief Resources
On July 29, 2022 , at the request of Governor Beshear and with the urging of the Kentucky Congressional Delegation, President Biden granted a Major Disaster Declaration for the Commonwealth of Kentucky, triggering the release of Federal Emergency Management Agency (FEMA) resources to help communities in eastern Kentucky recover from the flooding devastation that have occurred since July 26, 2022.
Below is information on the help available for individuals and families in the wake of this disaster.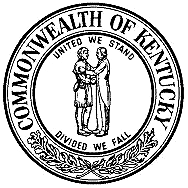 Kentucky Flood Relief Resources

Help for Individuals and Families
Public Assistance is available for emergency work and the repair or replacement of disaster-damaged facilities in the following counties: Breathitt, Clay, Floyd, Johnson, Knott, Lee, Leslie, Letcher, Lincoln, Magoffin, Martin, Owsley, Perry, Pike, Powell and Wolfe Counties.


Individual Assistance is available for individuals and households in the following counties: Breathitt, Clay, Floyd, Knott, Leslie, Letcher, Magoffin, Martin, Owsley, Perry, Pike and Whitley counties.

Apply for Disaster Assistance

The fastest way to apply is through DisasterAssistance.gov. You can also apply through the FEMA mobile app or by calling 1-800-621-3362. If you use a video relay service, captioned telephone service, or other communication services, please provide FEMA the specific number assigned for that service.


FEMA Mobile Centers are also available in 5 counties to help flood survivors who experienced loss. FEMA representatives are available daily until further notice to provide information and assistance about disaster recovery resources. It is not necessary to go to a mobile center to apply for FEMA assistance. It can also be done online.



Breathitt County – 421 Jett Drive, Jackson, KY 41339
Clay County – Clay Community Center, 311 Highway 638, Manchester, KY 40962
Floyd County, Martin Community Center, 74333 KY-80, Langley, KY41645
Knott County – 450 Kenny Champion Loop #8765, Leburn, KY 41831
Letcher County – Letcher County Recreation Center, 1505 Jenkins Rd., Whitesburg, KY 41858
Perry County – Hazard Community and Technical College, 1 Community College Drive, Hazard, KY 41701
Pike County, 15308 US 23 S., Jenkins, KY 41537

Homeowners and renters in Breathitt, Clay, Knott, Letcher and Perry counties can go online to disasterassistance.gov, call 800-621-3362 or use the FEMA mobile app. Learn More Here.

For an accessible video on how to apply for disaster assistance, click here.

Get Immediate Help
Find help with needs that FEMA is not authorized to provide. Check with your local emergency management officials, voluntary agencies or by dialing your local 2-1-1.

Don't wait to Clean Up!
Kentuckians affected by the flooding do not need to wait to begin cleanup efforts, but should document, take photos, and save receipts. If you have insurance, report your damage from the flooding to your insurance company as soon as possible. Learn More Here.

Find help with needs that FEMA is not authorized to provide. Check with your local emergency management officials, voluntary agencies or by dialing your local 2-1-1.
FEMA Home Inspections: What to Expect
Before Inspection – If you report that you cannot, or may not be able to safely live in your home, FEMA may need to perform an inspection of the damaged dwelling to verify disaster-caused damage and loss. Inspectors do not determine eligibility for FEMA assistance. FEMA will call you to meet at the address where the damage was reported. Please note that the inspector's number may be from out of state or show up on caller ID as "unavailable." It is important to take note of the inspector's name, date of call, time of appointment, and the telephone number.
During Inspection - A typical inspection takes up to 45 minutes to complete. You or your designated co-applicant identified on your application will need to meet with an inspector and provide a photo ID. You may invite another individual such as a household member, relative or friend to help communicate with the inspector.

If you or your co-applicant are unable to meet with an inspector, a third-party can be designated in writing and pre-authorized before the scheduled time and date.

If you do not want to allow an interior inspection due to COVID concerns, inform the inspector.

FEMA never charges a fee for an inspection. The inspector carries an official photo ID and will never ask for bank information.

The inspector will attempt to verify the applicant's name, address, contact information, occupancy and ownership status and insurance coverage.

The inspector will walk through the home to assess the condition of both damaged and non-damaged areas, noting disaster caused damage to real property (structural) and doing a complete inventory of all damaged and non-damaged essential personal property (appliances, furniture, etc.).

The inspector will ask questions about disaster-caused losses and expenses including medical expenses, moving and storage expenses, items purchased in response to the disaster, uniforms, supplies, and tools required for school or employment.

Inspectors will not climb on roofs or enter crawl spaces.

Photos may be taken of the interior and exterior of the home during the inspection process.

In situations where the home is inaccessible, the inspector may meet with the survivor at another location to verify identity, occupancy and/or ownership.

If you suspect an inspector isn't who they say they are, tell them to leave immediately and call local law enforcement.
After Inspection – Information gathered during the inspection is only one of several criteria used by FEMA to determine eligibility for assistance. If you have questions after the inspection, please call FEMA's helpline at 800-621-3362. FEMA will mail you a decision letter about eligibility for assistance.
Information for Businesses
The U.S. Small Business Administration (SBA) has established facilities to provide business owners, nonprofit organizations, homeowners and renters with answers to their questions about SBA's disaster loan program, explain the application process and help each person complete their electronic loan application. These facilities can be either virtual or brick-and-mortar, depending on the circumstances surrounding the disaster and other factors. Click here for more information: DisasterLoanAssistance.sba.gov/ela/s/

Low-interest disaster loans from the SBA are available to businesses and residents in Kentucky. Businesses and private nonprofit organizations of any size may borrow up to $2 million to repair or replace disaster-damaged or destroyed real estate, machinery and equipment, inventory, and other business needs. Learn More Here.

For small businesses, small agricultural cooperative cooperatives, and most private nonprofit organizations, the SBA offers Economic Injury Disaster Loans (EIDLs) to help meet working capital needs caused by the disaster, and these are available regardless of whether the business suffered any physical property damage.

Disaster loans up to $200,000 are available to homeowners to repair or replace disaster-damaged or destroyed real estate. Homeowners and rents are eligible for up to $40,000 to repair or replace disaster-damaged personal property.
SBA has opened 3 Business Recovery Centers to provide one-on-one assistance in submitting a disaster loan application for businesses impacted by the flooding.
Below is information on locations and hours:
Perry County - SBA Business Recovery Center
Hazard Community and Technical College
Jolly Classroom Center
1 Community College Drive
Hazard, KY 41701
Monday – Friday, 9 a.m. – 6 p.m.
Saturday, 10 a.m. – 2 p.m.
Closed: Sunday

Clay County - SBA Business Recovery Center
Eastern Kentucky University - Manchester
50 University Drive
Manchester, KY 40962
Monday - Thursday, 9 a.m. – 6 p.m.
Friday, 9 a.m. – 4:30 p.m.
Saturday, 10 a.m. – 2 p.m.
Closed: Sunday
Letcher County - SBA Business Recovery Center
Appalachian Groundswell
229 East Main Street
Whitesburg, KY 41858
Hours: Monday - Thursday, 9 a.m. – 6 p.m.
Friday, 9 a.m. – 4:30 p.m.
Saturday, 10 a.m. – 2 p.m.
Closed: Sunday

Help for Veterans
If you are a veteran, or have a VA loan, you are eligible take steps to receive assistance. Information for Veterans.
Application Process

After an application for assistance is submitted, you will receive notification letters from FEMA either by U.S. mail or by electronic correspondence explaining your next steps. If you reported during the application process that you received damage and are not able to live in your primary residence, an inspector will contact you by phone to schedule an inspection. All inspections will be conducted without entering your residence. When inspectors arrive at your home they will maintain social distance, visually assess the exterior of the residence, and verbally confirm the interior damage over the phone.


Crisis Counseling -
If you are in need of crisis counseling or experiencing emotional distress during this tragic time, the federal government provides 24/7 assistance related to natural disasters -
Disaster Distress Helpline
Be alert for fraud!
Disaster survivors should be aware that criminals may try to obtain money or steal personal information through fraud or identity theft after disaster.
Learn More Here
.
Local Resources
Kentucky Office of the Governor
Kentucky State and Local Referrals
How to Help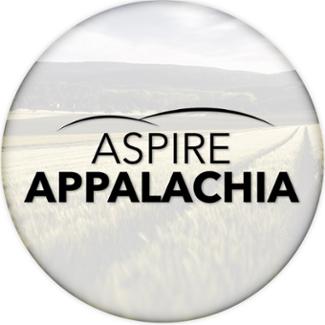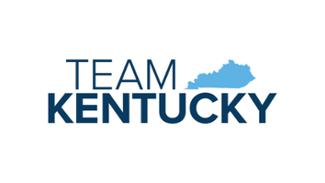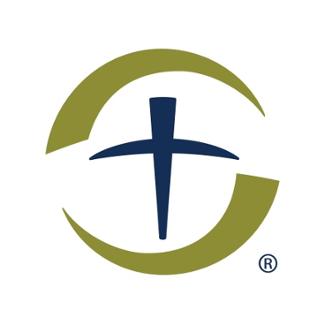 More About this Disaster