Economic Development
Upon graduating from Wayne County High School in 1955, I was forced to leave home in search for work in Cincinnati, Ohio. As I sought to make my way in an unfamiliar city, far away from family and friends, I vowed to someday bring jobs to rural southern and eastern Kentucky, so that future Kentuckians wouldn't have to leave home in order to make a decent living.
During my time in Congress, I have worked very hard to create jobs and boost economic development all over the Fifth District. Through flood control efforts, community development projects, an environmental cleanup campaign, and region-wide tourism initiatives, our area is making progress in attracting businesses and new jobs. The ultimate goal of these efforts is to make this region a better place to live, work and raise a family.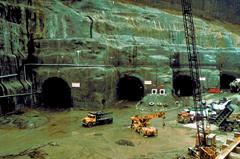 It is impossible to promote economic development, attract new jobs, or create a better standard of living if our people are constantly recovering from the death and destruction of raging flood waters. As a member of the House Appropriations Committee, I have directed more than $579 million dollars to flood projects in the Fifth District. In communities where flood projects have been completed – such as Barbourville, Harlan, Jackson, Middlesboro, Pineville, Salyersville, Whitesburg, and Williamsburg – family homes are now protected, businesses are no longer being destroyed, and the doors of opportunity are swinging open.
In 1986, I worked with regional leaders to create the
Southeast Kentucky Economic Development Corporation (SKED)
, a community development organization that works to recruit businesses and create employment opportunities. Since its creation, SKED has successfully assisted more than 150 industries locate or expand their operations in our region. These vital SKED projects employ more than 10,350 workers and have invested an estimated $500 million in our area.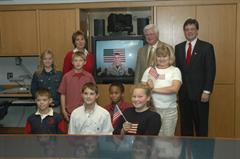 In 1996, we celebrated the opening of The Center for Rural Development, a state-of-the-art facility that serves as an economic development and telecommunications hub for a 42-county region of the Commonwealth. The Center and its professional staff cultivate and promote the region's economic, educational, natural and cultural resources to create better opportunities for the people of southern and eastern Kentucky.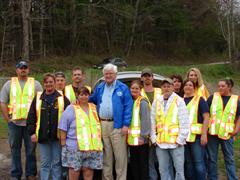 It is difficult to attract new businesses and tourists when our roadsides and waterways are littered with trash. In 1997, the late General James Bickford, former Secretary of the Kentucky Natural Resources and Environmental Protection Cabinet, and I created the
Eastern Kentucky PRIDE
program, which stands for Personal Responsibility In a Desirable Environment. PRIDE links citizens with the resources of local, state, and federal agencies to clean up the region's waterways, end illegal trash dumps, and promote environmental education and awareness.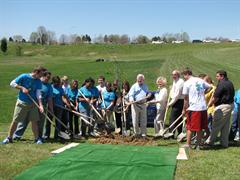 Tourism is big business in Kentucky and is another critical component of our region's economic development strategy. Each year, millions of people visit the Commonwealth, pumping billions of dollars into our economy. The money that flows into restaurants, hotels, craft shops, and local tourist attractions, ultimately flows back into our communities. Through
TOUR SEKY
, we are working to promote, expand, develop and market the existing and potential tourism industry throughout the region.
Supporting projects that promote economic development, job creation and cleaning up our communities has always been a priority of mine throughout my 32 years in Congress. I will continue to support policies at the federal level and projects at the local level which will ensure the long-term viability the region in southern and eastern Kentucky which we all know and love.


Related News
December
2020
July
2020
March
2020
February
2020
September
2019
July
2019
February
2019