E-Newsletters
Dear Friend,
We are entering an exciting era of technology in Eastern Kentucky, as the KentuckyWired "I-Way" broadband project is officially underway. Our new technology highway will bring high speed, high capacity broadband access to every county in our region, with the statewide network spanning 3,400 miles to be completed by 2018. After this open access network is completed in Eastern Kentucky next Spring, local providers and entrepreneurs will have the opportunity to extend service to local businesses and homes. Our ultimate goal is getting the last mile covered with this broadband service. To learn more about the "I-Way," visit the SOAR website at soar-ky.org.
The Federal Emergency Management Agency (FEMA) announced $5.3 million has been approved for disaster aid to help individuals and families who suffered property damages during the July storms and flooding in Eastern Kentucky. Since the
federal disaster declaration (DR-4239-KY) was made last month, FEMA officials say more than 1,000 people have requested federal help for housing, repairs, medical expenses, clothing, disaster unemployment assistance and other needs. Additionally, more than $1.7 million has been approved in Small Business Administration (SBA) disaster loans. Two disaster recovery centers remain open in Carter and Johnson counties, but will be closed in observance of Labor Day beginning Saturday, September 5th at 7 p.m. until Tuesday, September 8th at 9 a.m.

So far, FEMA has estimated $13.7 million in damages for state and local government entities, as well as qualified non-profit organizations across the 34 Kentucky counties eligible for the Public Assistance (PA) program.



Individuals living in Breathitt, Carter, Fleming, Johnson, Rowan, Perry, and Trimble counties can apply for federal assistance in several ways:



1. By phone, call 800-621-FEMA (3362) from 7 a.m. to 10 p.m. (or TTY 800-462-7585).
2. Online at DisasterAssistance.gov
3. Businesses, homeowners and renters can also contact the SBA Disaster Customer Service Center at 800-659-2955 or disasterloan.sba.gov/ela/
On Thursday, the Office of Surface Mining Reclamation and Enforcement (OSMRE) held a hearing in Lexington regarding proposed changes to its so-called Stream Protection Rule (or Stream Buffer Zone). I'm disappointed that the agency failed to host a hearing the coalfields of Eastern Kentucky, where the impact of the rule threatens jobs and the local economy. The 2008 rule was carefully crafted and studied over a period of five years before its implementation, yet this Administration has invested millions of dollars in dismantling it in order to further a radical, anti-coal agenda. It is time for this Administration to change its dismissive attitude toward coal miners and their families. Read my full comments for the hearing >>>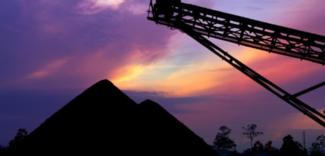 On August 31, I had the pleasure of visiting Breathitt County to honor local veterans and recognize the hard work of Major Rose Wolfe in the City of Jackson. To commemorate the valor and patriotism of the veterans of Breathitt County, I presented Judge Executive J.L. Smith with a flag that had been flown over the U.S. Capital to be displayed or flown in Breathitt County. I also presented Mayor Wolfe with a Difference Maker Award for her support of local veterans, her leadership in revitalizing downtown Jackson and spear-heading a critical grant application for improvements at the Julian Carroll Airport. I also want to thank Mayor Wolfe for presenting me with a key to the City. Read more >>>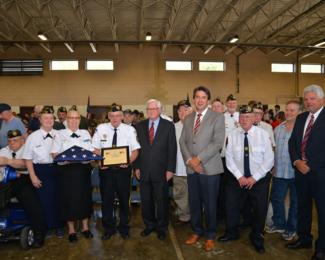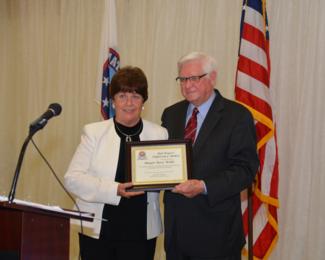 This summer, I was proud to have Scotty Reams, from London, Kentucky, interning in my office in Washington, D.C. He is a graduate of the Rogers' Scholars program and is currently a pre-pharmacy sophomore at the University of Kentucky. Scotty is eager to help shape the future of Southern and Eastern Kentucky. He is a member of the SOAR Futures Forum Committee and helped plan the very first SOAR Summit in 2013. Scotty is a rising leader and I wish him the very best at UK this fall.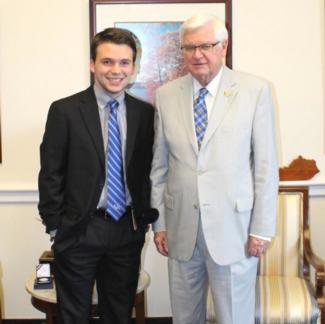 Social Media Update: Instagram
You can now get an inside look at Kentucky's Fifth District Congressional events via Instagram @RepHalRogers. I invite you to follow along and post your own photos when you attend one of our local events. Click the icon or photo to start following me on Instagram.

-------
If you would like to receive more frequent updates on what's happening in Washington, please send me an email, join my Facebook page, follow me on Twitter, tag me on Instagram, or subscribe to my YouTube channel. Thank you to everyone who has dropped by to share your opinion -- let's keep the dialogue going!


Sincerely,
Hal