E-Newsletters
Dear Friend,
Over the last two weeks, I've had the privilege of attending exciting events across southern and eastern Kentucky.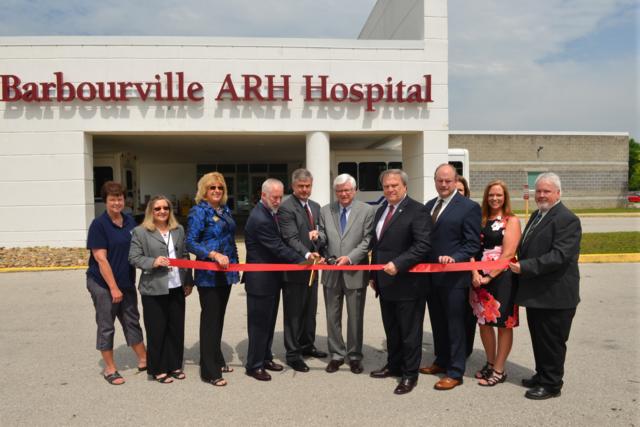 On Monday, I joined state and local leaders in Knox County for a ribbon-cutting ceremony for the new Barbourville Appalachian Regional Healthcare (ARH) facility. Thanks to ARH, 200 employees will be able to continue working at the former Knox County Hospital, providing critical healthcare services to individuals and families in the area. ARH worked in partnership with the U.S. Department of Agriculture - Rural Development office to breathe life back into this rural hospital. Read more >>>
Last week, I also joined St. Claire Regional Medical Center in Morehead to break ground on a new Medical Pavilion that will centralize and streamline patient care. The facility will create the need for 10 to 15 new physicians over the next five years, plus about 50 supporting medical professionals. During the event, I presented Sister Jeanne Frances Cleves with a Difference Maker Award. She was one of the first 18 sisters who moved to Morehead to help open the first hospital, and she continues to work part-time, visiting with patients and ministering to them. Read more >>>
I enjoyed visiting with employees at Laurel Grocery Company in London on Monday, who now have access to an on-site health clinic. Winston Griffin, President and CEO of Laurel Grocery, built a separate facility for the clinic to lower healthcare costs and promote wellness among employees. Thanks to a partnership with KentuckyOne Health, the company's 250 employees and their families can see a doctor or nurse practitioner three days a week, and receive incentives for check-ups, vaccines, weight loss, and the like. In recognition of Winston Griffin's innovative healthcare for employees, along with his commitment to job creation and philanthropy in the region, I presented him with a Difference Maker Award.
Last year, Kentucky's Cannabis Suppression Unit cut down more than half a million illegal marijuana plants across the state. Every year, I'm proud to support federal funding for the Kentucky Joint Support Operations Marijuana Eradication Program. In the federal funding Omnibus bill for fiscal year 2016, $192.9 million was included for the National Guard's Counter-drug program, which supports ongoing marijuana eradication efforts in the Daniel Boone National Forest. On Monday, Kentucky National Guard Brig. Gen. Stephen R. Hogan and his team presented me with a special plaque commemorating the operations that ride Kentucky of illicit drug production. Members of the Kentucky State Police also presented me with a token of their appreciation. Keep up the great work!
This year, I was proud to nominate four students from southern and eastern Kentucky to our nation's military academies, and all four have been accepted into the prestigious schools that prepare them for military service. Pictured above, left to right: Bekkah Trachtenburg, a senior at Pulaski County High School, was accepted into the Air Force Academy; Two students were accepted into the U.S. Naval Academy: Noah Miller, a senior at Boyd County High School and McGregor Scott, II, a senior at Somerset Christian Academy; and Matt O'Bryan, a senior at Johnson Central High School, was accepted into West Point Academy. Congratulations to our military academy students who will soon bravely serve our great Nation! For more information about academy nominations, visit my online office halrogers.house.gov.
While I was in Morehead, I had the opportunity to hear from students who have been a part of Morehead State University's impressive TRIO Programs. Those programs serve and assist low-income individuals, first-generation college students and individuals with disabilities as they progress from middle school to college. Every year, I help secure about $19 million for Kentucky's TRIO programs. It's always amazing to hear directly from students who have graduated from college, thanks to support from TRIO programs, and now are in pursuit of successful careers, using their talents here at home. I'm so proud of our hard-working students! Pictured above, left to right: Samuel Griffith, Xavier Adkins, Rep. Rogers, Shayla Menville and Mercedes Jordan. Read more >>>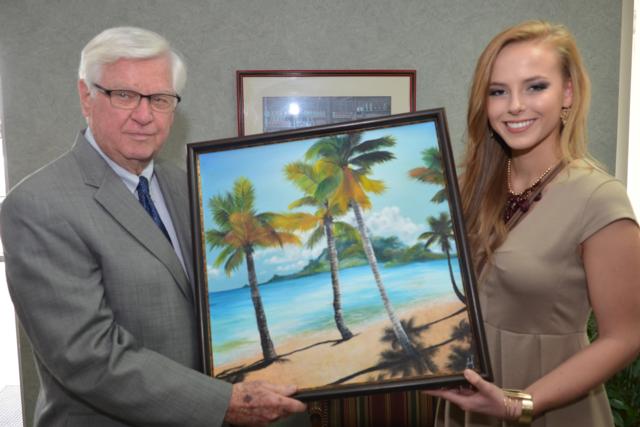 Congressional Art Competition: I'm proud to announce the winner of the 2016 Congressional Art Competition is Jannah Halbert, a senior at Allen Central High School in Floyd County. Jannah's winning entry, entitled, "Isla Paraiso" is an oil painting depicting a beautiful island beach landscape. The details of her work are incredible. Her artwork will be displayed in the U.S. Capitol for one year and she will receive two free airline tickets to attend a national reception in Washington, D.C. this summer. Jannah is also eligible for a college scholarship. Congratulations Jannah!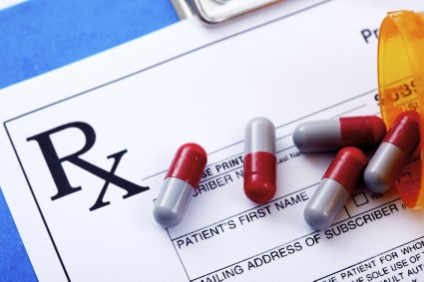 Coming up this week in DC: The U.S. House of Representatives will be considering federal legislation aimed at curbing the country's deadly and unrelenting opioid epidemic. As co-founder and co-chairman of the Congressional Caucus on Prescription Drug Abuse, I am proud to have cosponsored and worked on a number of these bipartisan bills. I urge my Congressional colleagues to pass this legislation to provide necessary resources and treatment opportunities to help people reclaim their lives.
SOAR Innovation Summit: If you haven't reserved your spot at the 2016 SOAR Innovation Summit, register online at soar-ky.org. On June 6th, at the East Kentucky Expo Center in Pikeville, we will need your input as we take SOAR to the next level, spurring job creation and the innovative opportunities we need to shape the future of southern and eastern Kentucky. See you there!

-------
If you would like to receive more frequent updates on what's happening in Washington, please send me an email, join my Facebook page, follow me on Twitter, view photos on Instagram, or subscribe to my YouTube channel. Thank you to everyone who has dropped by to share your opinion -- let's keep the dialogue going!


Sincerely,
Hal