E-Newsletters
Dear Friend,

I was so honored to join the Mill Springs Battlefield Memorial Day Celebration this year, as the Civil War Trust and Mill Springs Battlefield Association announced the preservation of two more historic tracts of land. To help commemorate the event, the Eighth Regiment Band from Georgia provided music with original instruments from the Civil War. They played music that our Civil War soldiers marched to in preparation for battle and victory. Visit my YouTube page to hear a song from their performance.

Although we were celebrating a milestone at Mill Springs, the national cemetery in the background provided a somber undertone in calling to mind the American heroes who bravely served this country from the Civil War to ongoing military operations today. We are forever grateful to those who gave the ultimate sacrifice. Read more here >>>


May has been filled with many successes and challenges for the people of Eastern Kentucky.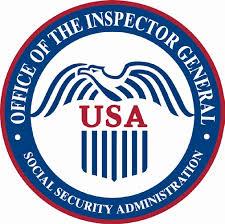 On Wednesday, June 3rd, I will be meeting with the General Counsel for the Social Security Administration (SSA) to get answers regarding the SSA's recent letters suspending social security and disability benefits for hundreds of recipients in Eastern Kentucky. The action coincides with a federal fraud investigation involving a Floyd County attorney and several physicians in the region. Hundreds of those recipients have called my district offices for guidance through the appeals process, and my staff has been working around the clock to assist each one.
Additionally, West Virginia Congressman Evan Jenkins and I sent a joint letter to SSA Acting Commissioner Carolyn Colvin today requesting an extension for individuals to provide information to the agency.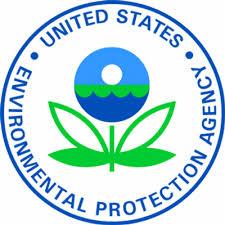 On Thursday, May 27th the Environmental Protection Agency (EPA) finalized its rule, redefining "waters of the United States" to expand federal jurisdiction over private waterways. This massive power grab by the EPA would require additional oversight and approval for any dirt-moving activity -- from construction of roadways, to farming, to coal mining. Before the rule was ever finalized, I proactively voted for two pieces of legislation to reverse and prohibit its implementation.
Read more here >>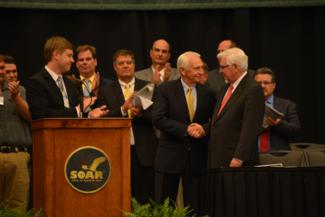 Despite our challenges, we're still diligently working to revitalize the region through SOAR - Shaping Our Appalachian Region. On May 11th, some 1,300 people converged on the East Kentucky Expo Center in Pikeville for the 2015 SOAR Strategy Summit, where plans and innovative ideas were presented for the next phase of the organization. Governor Beshear and I welcomed state legislators and federal partners to the stage, including Secretary Thomas Perez, U.S. Department of Labor; Assistant Secretary of Commerce Jay Williams, U.S. Economic Development Administration; Earl Gohl, Federal Co-Chair of the Appalachian Regional Commission; Lillian Salerno, Administrator for U.S. Dept. of Agriculture's Rural Business-Cooperative Service; and Wendy Spencer, CEO of the Corporation for National and Community Service.
Read more about the 2015 SOAR Summit here >>>
If you missed the SOAR Summit, you can watch portions of it on
KET
and
WYMT
by clicking each video:
It was also a pleasure to have U.S. Drug Czar Michael Botticelli in Eastern Kentucky for two days to learn more about the challenges and successes we have in fighting the prescription drug abuse epidemic in the region, with
Operation UNITE
, Community Coalitions, UNITE Clubs, and Drug Courts leading the way.
Read more about Botticelli's visit here>>>
Congratulations to Allissa Moe from Betsy Layne High School on winning the Congressional Art Competition for the Fifth District. Allissa used white and blue colored pencils on black paper to create a stunning drawing of a bobcat, a piece she entitled "Eye on the Prize." Her artwork will be displayed in the U.S. Capitol for one year, representing the incredible caliber of talent we have in Eastern Kentucky. She will also be traveling to Washington, D.C. for a reception honoring all of the 2015 winners from across the country.
Click here to see the top five winners this year >>>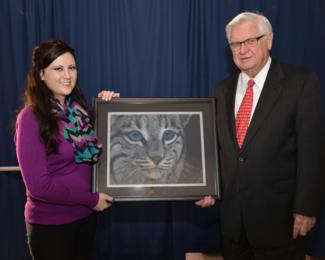 Finally, as Chairman of the House Appropriations Committee, I have been working hard to get the budgeting process back to regular order. This year, we had the earliest start on discretionary federal funding since 1974, with three bills already passed off the House floor.
Click the link to follow my work on the House Appropriations Committee.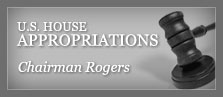 -------
If you would like to receive more frequent updates on what's happening in Washington, please send me an email, join my Facebook page, follow me on Twitter, or subscribe to my YouTube channel. Thank you to everyone who has dropped by to share your opinion -- let's keep the dialogue going!


Sincerely,
Hal